Kyoto Kamogawa Club
Italian Food
A fashionable Yuka deck of tatami mats. A sense of luxuriousness that can be experienced by all the senses.
At the end of a narrow cobblestone alleyway stands a single Sukiya-zukuri-style building, the Kyoto Kamogawa Club. Step inside where beautiful private rooms reminiscent of traditional tea rooms and luxurious counters capture your eyes. Four tables with chairs are placed on the riverside Yuka deck where priceless moments can shared between loved ones. A large hall is even located on the 2nd floor where the festivities of larger groups can be accommodated.
Authentic Italian courses are available from 6,000 yen (table charge not included). Special limited courses are also provided during the Yuka season in which experienced chefs turn fresh seasonal ingredients into colorful works of art. A selection of over 70 different bottles of wine is available at all times, from which the perfect wine to accompany your meal and mood can be found.
Business hours
Lunch 12:00 to 14:30 (We accept reservations up to 2 days in advance.)
Dinner 18:00 to 23:00 (Last order 22:00)

※Yuka Seating only available from May to September.
Closed
Every Wednesday & New Year Holidays
Price
Dinner Average Price: 10,000 yen (10% table charge not included)
※ Yuka seating charge: 1,000 yen
※ Table charge: 1,000 yen for reservations with no courses ordered
Seating
Approximately 10 seats
Address
151 Tennocho, Bukkoji-Agaru, Kiyamachi-dori, Shimogyo-ku, Kyoto-shi
Telephone
075-353-2258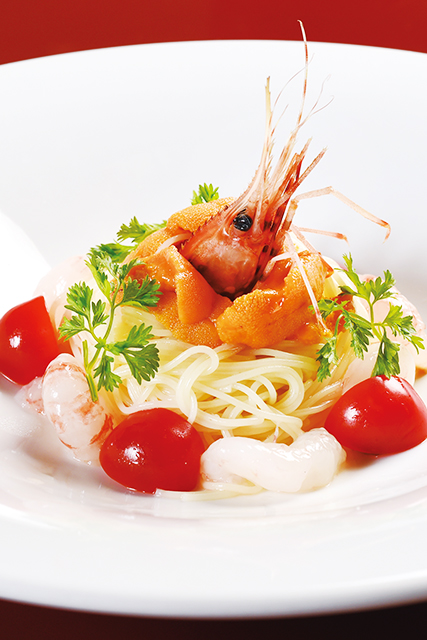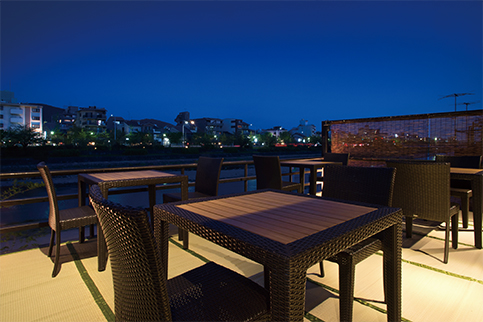 151 Tennocho, Bukkoji-Agaru, Kiyamachi-dori, Shimogyo-ku, Kyoto-shi
Search
restaurants Nearby