Tazuru
Kaiseki /Kyoto Washoku
Delicious Nouryou-Yuka cuisine on the riverside decks of Tazuru.
Feel the authentic hospitality of Kyoto through the delicious and seasonal cuisine of hamo (conger eel) and Kyoto vegetable dishes served at Tazuru. Tazuru is able to accommodate any number of guests from a couple to a large group of 40. Day-time Yuka seating is available in May and September, and night-time yuka is available all through May to the end of September.
Enjoy the cool evening breeze of the Kamo River from the same Yuka decks where it is said that Sakamoto Ryoma once gazed upon the summer night sky.
Business hours
12:00 to 15:00 (Last Order 13:00)
17:00 to 22:00 (Last Order 19:30)

※Lunch time Yuka seating available only from May to September
Closed
Irregular Holidays
Price
Lunch: From 5,946 yen (table charge included)
Dinner: From 10,120 yen (table charge included)
Seating
Approximately 40 seats
Address
179-1 Minoya-cho, Matsubara-Agaru, Kiyamachi-dori, Shimogyo-ku, Kyoto-shi
Telephone
075-341-3376
Website
https://kyoto-tazuru.com/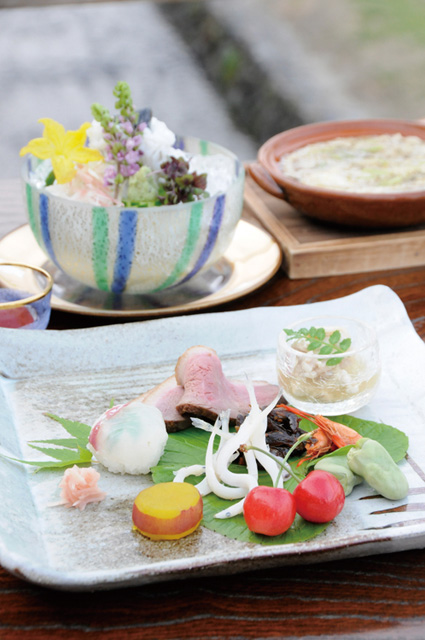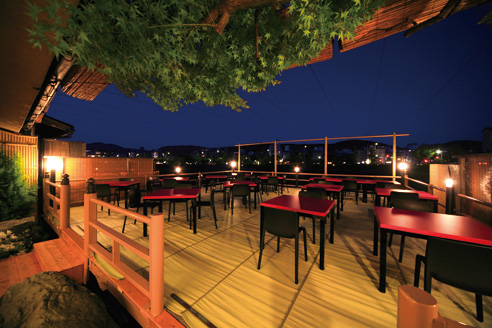 179-1 Minoya-cho, Matsubara-Agaru, Kiyamachi-dori, Shimogyo-ku, Kyoto-shi
Search
restaurants Nearby