Amore Kiyamachi
Italian Food
The authentic atmosphere and flavors of Italy.
The interior of Amore Kiyamachi is almost one straight out of classic Italian movie. A large wood-fired oven can be found upon entering the front door in which the pizzaiolo expertly bakes Neapolitan pizzas. There are four floors excluding the riverside Yuka deck and a different unique atmosphere can be enjoyed in every single one. The Yuka deck can also be used as an open-air terrace.
The oven-cooked Neapolitan pizza is simply a must-try. There are 20 various types, and the pizzaiolo's top recommendation is the "Akaichimen (All-red) Amore Pizza". This stunningly red pizza covered in tomato and cherry sauce is one filled with passion and drama and perfect especially for couples.
Business hours
11:30 to 15:00 (Last Order 14:30)
17:30 to 23:00 (Last Order 22:00)
※Dinner hours may change depending on the season
Closed
None
※Lunch time Yuka seating only available in May and September.
Price
Average Lunch Price: 2,000 yen
Average Dinner Price: 4,000 yen
※Dinner Table Charge 500 yen
Seating
Approximately 32 seats
Address
161 Izumiya-cho, Matsubara-Agaru 2 chome, Kiymachi-dori, Shimogyo-ku, Kyoto-shi
Telephone
075-708-7791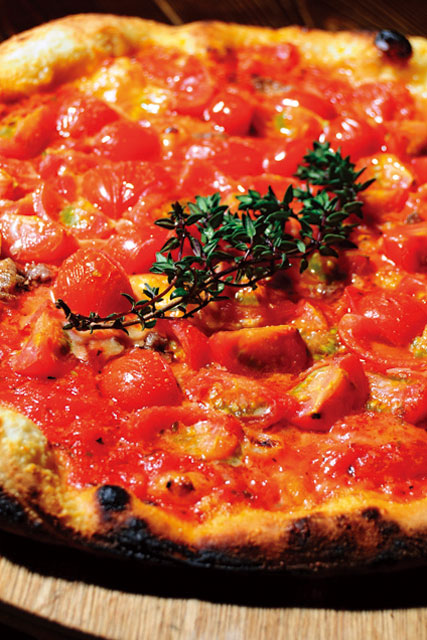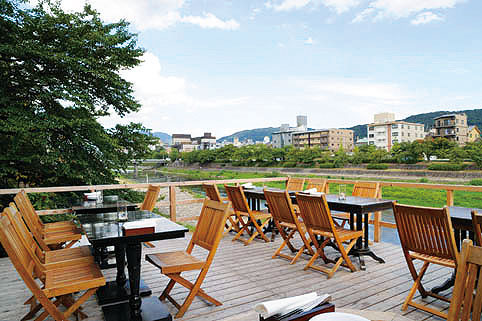 161 Izumiya-cho, Matsubara-Agaru 2 chome, Kiymachi-dori, Shimogyo-ku, Kyoto-shi
Search
restaurants Nearby