Torihatsu Kamogawa
Kaiseki /Kyoto Washoku
Mizutaki with a milky-white soup made from secret recipe that has been kept a well-guarded secret since its creation.
Torihatsu Kamogawa has carefully guarded the secret of its delicious flavors since its founding in 1921. The sole item on the menu is the Mizutaki course (5,400 yen excl. table charge) which exclusively uses the poultry of hens younger than 70 days and which have not yet laid eggs.
The milky-white soup is a secret recipe and made by adding secret ingredients to a chicken broth simmered for over 5 hours. Its taste is simply exquisite. Fresh ingredients of cabbage, greens, tofu, yuba and chicken are slowly cooked in the soup and eaten after dipping in mild-tasting ponzu sauce.
Enjoy the relaxing and almost homely hospitality of Torihatsu Kamogawa.
| | |
| --- | --- |
| Business hours | 17:00 to 21:00 |
| Closed | Sundays |
| Price | Average Dinner Price: From 8,700 yen |
| Seating | Approximately 75 seats |
| Address | Kiyamachi-dori 169, Izumiya-cho, Takatsuji-Agaru, Shimogyo-ku, Kyoto-shi, Kyoto |
| Telephone | 075-351-1615 |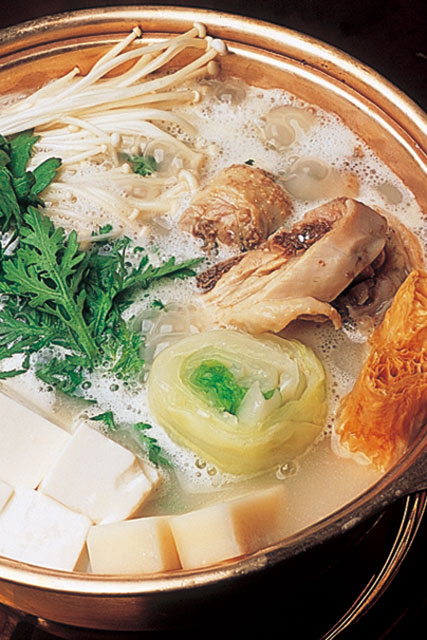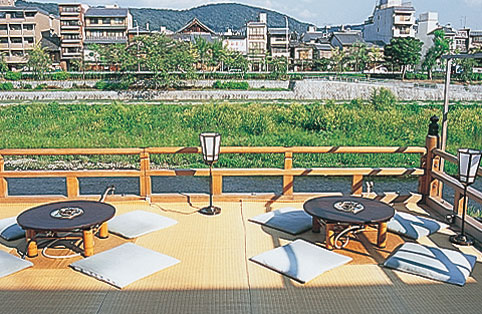 Kiyamachi-dori 169, Izumiya-cho, Takatsuji-Agaru, Shimogyo-ku, Kyoto-shi, Kyoto
Search
restaurants Nearby