Modern Kappo Kassai
Izakaya / Creative / Homemade
Modern creative Japanese cuisine made with only the most premium of ingredients.
Located on the banks of the Kamo River where the scenery changes season by season, Kassai is a creative Japanese cuisine Kappo-style restaurant with a modern yet dignified atmosphere. Only the best and most premium of ingredients procured by the chef himself from Hokkaido to Okinawa is used.
Become intoxicated with the essence of Kyoto while feeling the cool riverside breeze on the smooth faux-wood Yuka deck.
The hamo (conger eel) shabu shabu cooked with rich soup stock from hamo bones is simply exquisite (9,350 yen). Other Kaiseki courses are available from 7,700 yen. The à la carte menu that can also be ordered on the Yuka deck (from 20:30) offers a wide variety of delicious dishes (from 660 yen). For lunch, we offer Kassai Ramen (930 yen) and Shoukado Bento (3,300 yen).
Business hours
Lunch 11:30 to 14:00
Dinner: 17:00 to 22:00 (Last order 21:30)

※Yuka Seating is only available from May to September
Closed
Sundays (Open on holidays)
Price
Lunch: From 930 yen
Dinner: From 7,700 yen
※ Lunch Yuka Seating Charge: 300 yen
※ Dinner Yuka Seating Charge: 10% of food & drink orders
Seating
Approximately 36 seats
Address
144 Tennocho, Donguribashi-Sagaru, Kiyamachi-dori, Shimogyo-ku, Kyoto-shi
Telephone
075-344-0007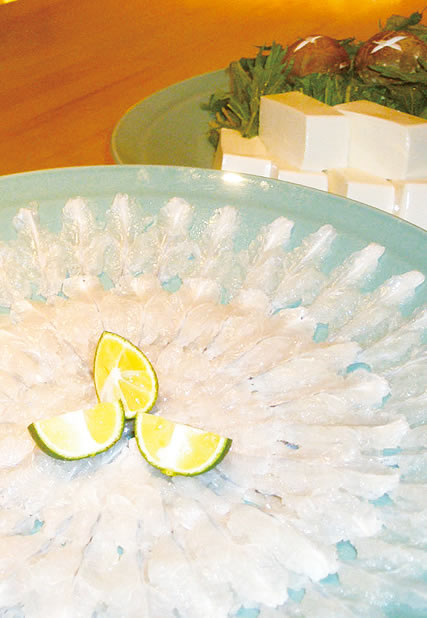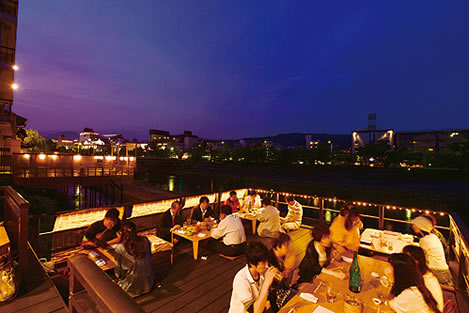 144 Tennocho, Donguribashi-Sagaru, Kiyamachi-dori, Shimogyo-ku, Kyoto-shi
Search
restaurants Nearby