Ikariya Syokudo
French Food
A perfect collaboration of French regional cuisine and Kyoto's vegetables.
A bistro equipped with Yuka seating has opened on the Kamo River. A top chef and sommelier, both trained in Italy and France, have teamed up under the concept "From Kyoto to the world" and offer neo-bistrot cuisine that center around confit dishes from the regional cuisine of southwestern France.
The confit chicken is slowly cooked at low heat over a period of time and because of this is unbelievably tender and juicy. Wines that go together perfectly with all types of dishes are also available from 650 yen a glass. The building it resides in is that of a 100-year old hotel that has since been renovated and is filled with a calm and relaxing atmosphere.
Business hours
Dinner: 17:00 to 22:00 (Last order 21:00)
Lunch: 11:30 to 14:30 (Last order 13:30)
※ Please inquire regarding reservations for day-time Yuka seating
Closed
Mondays (or the following day if Monday falls on a holiday)
Dec 31st to Jan 2nd.
Price
Lunch average price: 2,800 yen
Dinner average price: 4,000 yen
※ Yuka seating charge 700 yen (includes table charge, bread & echire butter)
※ Inside seating charge 500 yen (includes table charge, bread & echire butter)
Seating
Approximately 28 seats
Address
138-2 Saito-cho, Donguribashi-Sagaru, Kiyamachi-dori, Shimogyo-ku, Kyoto-shi
Telephone
075-276-2067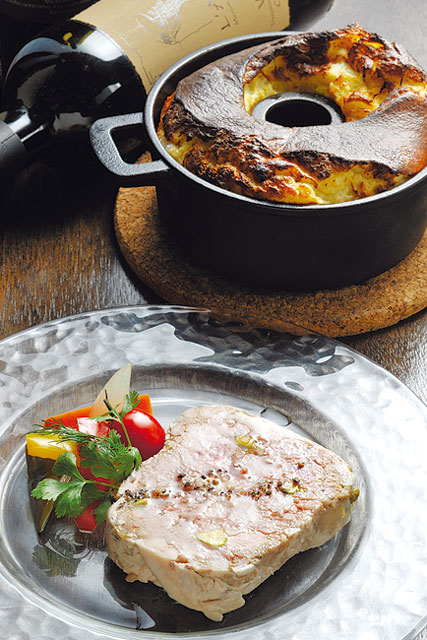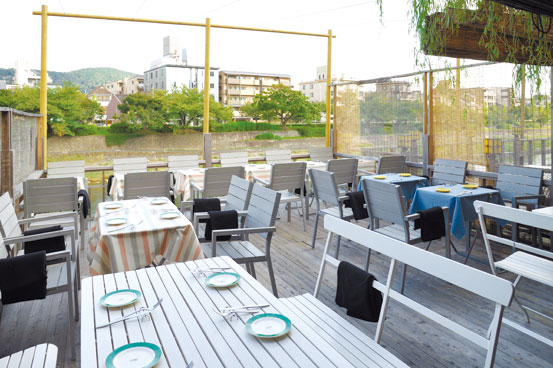 138-2 Saito-cho, Donguribashi-Sagaru, Kiyamachi-dori, Shimogyo-ku, Kyoto-shi
Search
restaurants Nearby