Satsuki
Kaiseki /Kyoto Washoku
Far away and unaffected by the hassle of Meiji Isshin. Find peace and tranquility in the narrow alley.
Satsuki was the property of Yamaguchi clan during the Edo period. From the Bakumatsu period to Meiji Isshin period, it became the main abode for Masujirou Omura, the famous Japanese military strategist. After the Meiji Isshin, Omura was attacked by assassin at this inn.
At the end of the allegorical alley stands an art-nuoveau style silver door. The Yuka courses provided inside are priced at 8,500 yen, 12,000 yen, 15,500 yen (tax and service fee not included). Here, you can find Kyoto's summer classics such as conger eel, ayu sweetfish, and Kamo eggplant. The ayu sweetfish served there are young trouts that can be eaten entirely from head to tail. Ochazuke, in which conger eel and Japanese peppercorn is magically combined in the rice bowl, is served at the end of the course.
| | |
| --- | --- |
| Business hours | 17:00 to 22:00 (Last order: 19:30) |
| Closed | Sundays & Holidays (may be open during the Yuka period) |
| Price | Dinner: Starting from 7,560 yen (10% service charge not included) |
| Seating | Approximately 40 seats |
| Address | 495 Kamikoriki-cho, Nijo-Kudaru, Kiyamachi-dori, Nakagyo-ku, Kyoto-shi, Kyoto |
| Telephone | 075-241-0085 |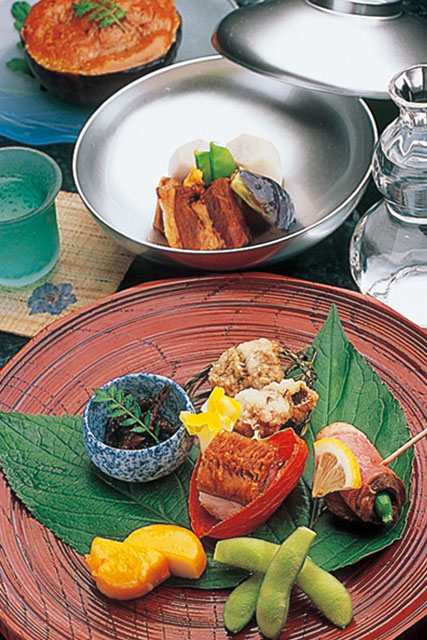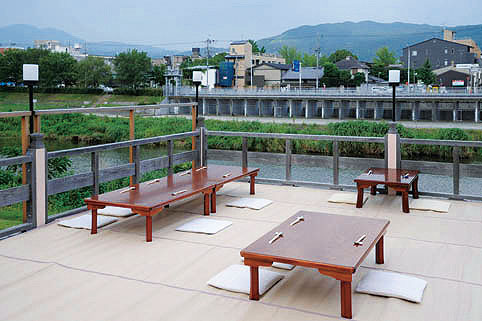 495 Kamikoriki-cho, Nijo-Kudaru, Kiyamachi-dori, Nakagyo-ku, Kyoto-shi, Kyoto
Search
restaurants Nearby