Kyoto Cuisine Umemura
Kaiseki /Kyoto Washoku
Never-changing hospitality and memories of Meiji's titans.
Kyoto Cuisine Umemura is known to have been the frequent place of lodging of Ito Hirobumi, the first prime minister of Japan and one of the titans of the Meiji Restoration. At the end of a cobblestone path lined with a cedar bark wall on one side, lies this cuisine ryokan with the distinct air of historic times.
Kyoto Kaiseki cuisine Yuka Courses start from 12,100 yen (table charge not included)and include eye-pleasing dishes of hamo (conger eel), ayu sweetfish and seasonal Kyoto vegetables prepared with sharp traditional knife-work. Its spacious Yuka deck which seats up to nearly 90 guests is that of a traditional ozashiki (tatami room) style. A never-changing spirit of hospitality passed down through the years lives on to this day. Well-known celebrities are frequent guests and share laughs with other guests regularly.
For lunch, the Kamogawa Gozen set course is available from 5,940 yen (table charge not included).
Business hours
11:30 to 14:00 (Last Order 13:30)
17:00 to 22:00 (Last Order 20:30)
Closed
None
※ Day-time Yuka seating only available in May to September.
Price
Lunch: From 5,940 yen (Table Charge not included)
Dinner Average Price: 12,100 yen (Table Charge not included)
Smoking
Prohibited (Separate smoking area available)
Seating
Approximately 90 seats
Address
515-1 Kamiosaka-cho, Sanjo-Agaru, Kiyamachi-dori, Nakagyo-ku, Kyoto-shi, Kyoto
Telephone
075-231-3383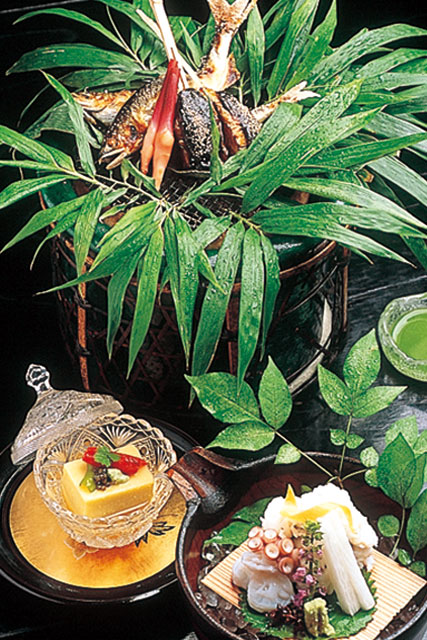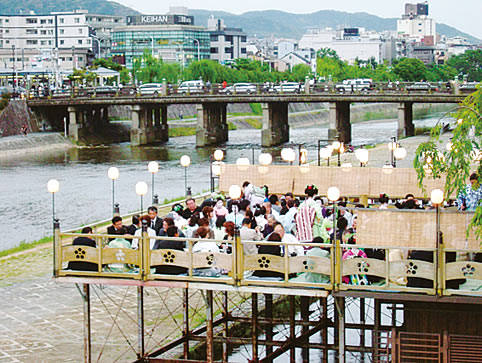 515-1 Kamiosaka-cho, Sanjo-Agaru, Kiyamachi-dori, Nakagyo-ku, Kyoto-shi, Kyoto
Search
restaurants Nearby