Tousuiro Kiyamachi Honten
Tofu Skin / Miso / Tofu Dishes
Enjoy tofu cuisine in the cool evening air of a traditional Kyoto townhouse.
At the end of a windy narrow cobblestone alleyway stands a 120 year-old building which served as a Japanese tea house many years ago. The elegance of times past can still be seen in its carefully preserved features such as the wickerwork ceiling and inner garden.
With savory oboro tofu (half-curdled tofu) made from 100% domestically grown soy beans and natural bittern as its central ingredient, Tousuiro Kiyamachi Honten offers traditional courses (from 5,775 yen) that also include seasonal vegetables, yuba and nama-fu (wheat gluten). A special service set course (4,042 yen) is also available during the day-time Yuka months of May and September.
Business hours
11:30 to 15:00 (Last Order 14:00)
17:00 to 22:00 (Last Order 21:30)

※Sundays and Holidays
11:30 to 15:00 (Last Order 14:00)
17:00 to 21:30 (Last Order 21:00)
Closed
Irregular
※ Day-time Yuka seating only available in May, June and September.
Price
Lunch: From 4,042 yen (including tax and table charge)
Dinner: From 5,775 yen (including tax and table charge)

※ Yuka seating charge: 1,000 yen
Smoking
Prohibited
Seating
Approximately 35 seats
Address
517-3 Kamiosaka-cho, Sanjo-Agaru, Kiyamachi-dori, Nakagyo-ku, Kyoto-shi
Telephone
075-251-1600
Website
http://tousuiro.com/en-home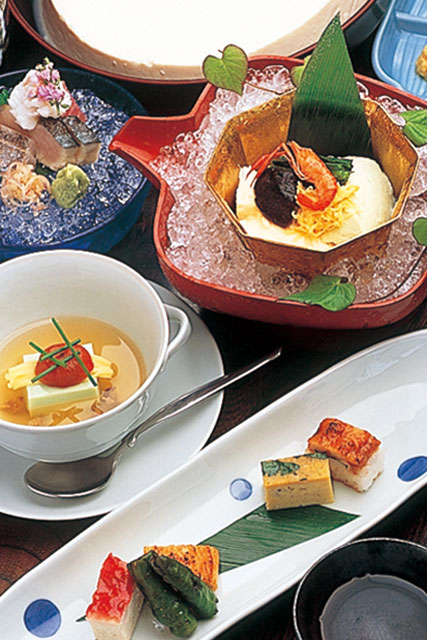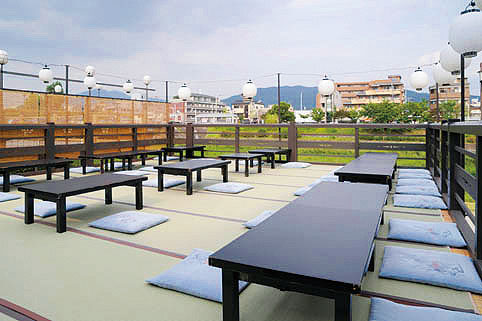 517-3 Kamiosaka-cho, Sanjo-Agaru, Kiyamachi-dori, Nakagyo-ku, Kyoto-shi
Search
restaurants Nearby