Yuba・Miso・Tofu Kyoto Cuisine Mameyagenzo
Tofu Skin / Miso / Tofu Dishes
Miso, Tofu, and Yuba: the hidden ingredients that bring out extraordinary flavors.
Mameyagenzo was a tea house prior to the war. After the war, the building was turned into a Japanese inn and was loved by the highly educated group. Served there is fresh seafood and Kyoto vegetables along with hand-made Tofu and Tofu skin. Mameyagenzo's dishes do not stand out for their lavish appearance or its overpowering flavors.
There is an old Japanese saying: the flower is at its best condition when being half-blossomed; Sake tastes the best when the drinker is only slightly drunk. Mameyagenzo values this concept and uses supporting ingredients such as yuba (tofu skin), miso, and tofu to bring out the best of the dishes. The soybean curd and silver-leafed tofu bowl are popular dishes.
Dinner starts from 5,800 yen (Including tax and seating charge). Lunch starts at 3,250 yen.
Business hours
11:30 to 14:30 (Last order 13:30)
17:00 to 23:00 (Last order 21:00)
Closed
Irregular
* Day-time Yuka only available in May and September
Price
Lunch: Starting from 3,250 yen
Dinner: Starting from 7,500 yen
Seating
Approximately 40 seats
Address
490 Kamikoriki-cho, Nijo-Kudaru, Kiyamachi-dori, Nakagyo-ku, Kyoto-shi, Kyoto
Telephone
075-253-1155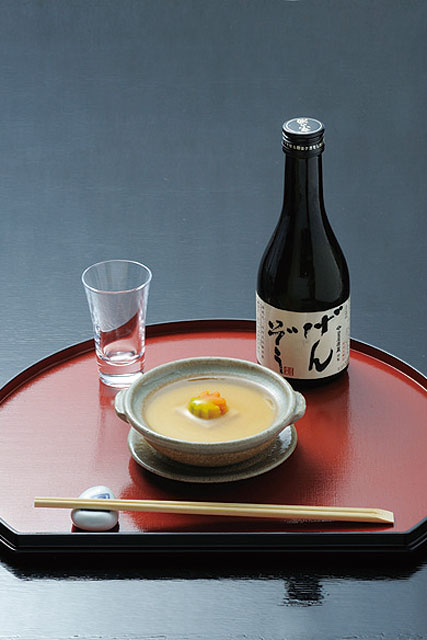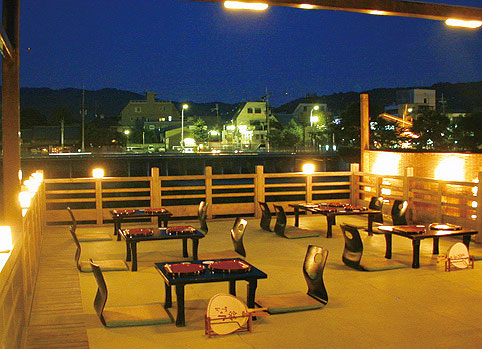 490 Kamikoriki-cho, Nijo-Kudaru, Kiyamachi-dori, Nakagyo-ku, Kyoto-shi, Kyoto
Search
restaurants Nearby