Kyoto Yakiniku Hiro Kiyamachi
Yakiniku / Japanese Barbeque
The only yakiniku restaurant with Yuka seating.
Make a toast with a view that overlooks Sanjo Bridge.
Kyoto Yakiniku Hiro Kiyamachi is the sole yakiniku restaurant with Yuka seating. Entire Kuroge-Wagyu cows of the highest quality are sourced directly from a butcher under the same company umbrella and each cut is prepared to be cooked in the best way possible.
3 courses are available to be selected for dining on the Yuka: the Aoi Course (5,400 yen), the Kamogawa Course (6,480 yen) and the Heian Course (7,560 yen). Raise your beer in a toast this evening while enjoying the mesmerizing night view of the Sanjo Bridge.
Business hours
17:00 to 24:00 (Last Order 23:00)
※ Yuka Seating: 17:00 to 23:00 (Last Order 22:30)
Closed
None
Price
Dinner: From 5,400 yen
※ Courses only available for Yuka seating
Seating
Approximately 42 seats
Address
527 Kamiosaka-cho, Kiyamachicho-Agaru, Sanjo-dori, Nakagyo-ku, Kyoto-shi, Kyoto
Telephone
075-213-5000
Website
https://yakiniku-hiro.com/english/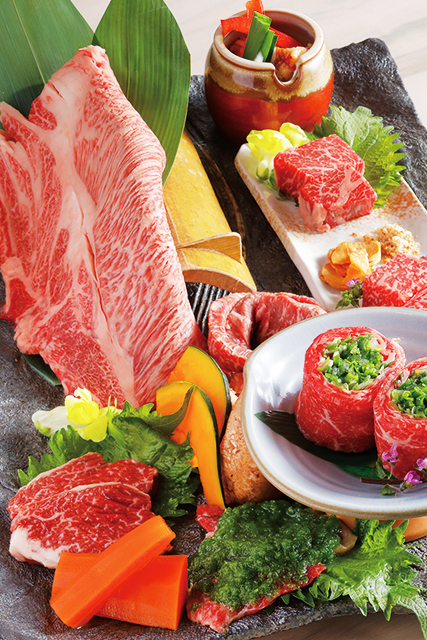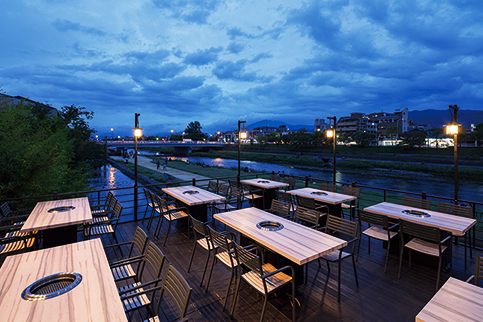 527 Kamiosaka-cho, Kiyamachicho-Agaru, Sanjo-dori, Nakagyo-ku, Kyoto-shi, Kyoto
Search
restaurants Nearby