Nagamegawa
Kaiseki /Kyoto Washoku
Enjoy the magnificent view of Minamiza and Higashiyama up in lights.
Walk down the stone-paved roads of Kyoto's Hanamachi to Nagamegawa's Yuka deck where Ponto-cho's unique atmosphere and Kyoto cuisine can be wholly experienced. With tradition at its core, Nagamegawa serves a new style of Kyoto Kaiseki cuisine with innovative thinking as its main concept.
8 different types of salt, each from different parts of Japan, are prepared on every table and is meant to be eaten with a specific type of dish, such as tempura, sashimi and parboiled hamo, bringing out the best flavor from its respective dish's ingredients.
The mostly highly recommended courses are the Pontocho Kaiseki Course (7,700 yen excluding tax and service charge), which is filled with fresh fish procured directly from the Tango province and fresh Kyoto vegetables, and the Kyo-Kaiseki Course (5,500 yen excluding tax and service charge) which only uses ingredients of the highest quality .
Maiko-sans are also allowed to be called into the restaurant.
Business hours
11:30 to 15:00 (Last order 14:00)
17:00 to 23:00 (Last order 21:30)
Closed
None
※ Day-time Yuka seating only available in May and September.
Price
Lunch: From 2,750 yen (10% table charge excluded)
Dinner: From 5,500 yen (10% table charge excluded)
Smoking
Smoking seating available
Seating
Zashiki-style seating 40 seats
Terrace seating 12 seats
Address
232-10 Nabeya-cho, 8th building East-side Shijo-Agaru, Pontocho-dori, Nakagyo-ku, Kyoto-shi
Telephone
075-255-5544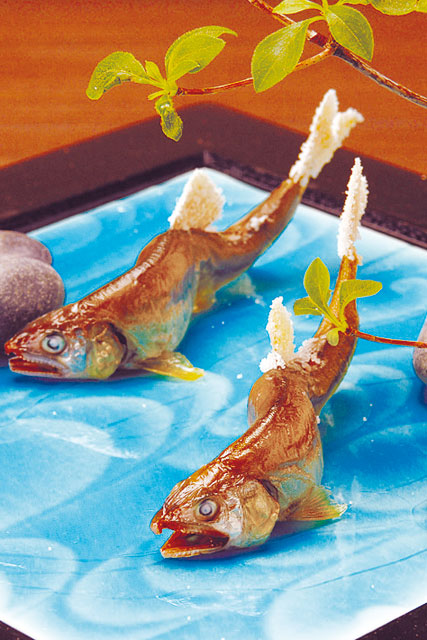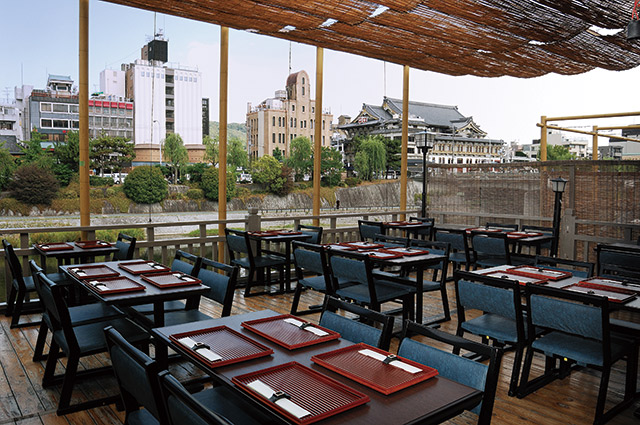 232-10 Nabeya-cho, 8th building East-side Shijo-Agaru, Pontocho-dori, Nakagyo-ku, Kyoto-shi
Search
restaurants Nearby