Washoku Pontocho Robin
Kaiseki /Kyoto Washoku
A magical world of Kyoto beyond a mysterious journey through a maze.
With an almost maze-like interior constructed by joining and renovating two formerly separate 150-year old Kyoto tea houses, Japanese Cuisine Pontocho Robin is a restaurant filled with a mysterious and magical atmosphere.
The classic Kyoto cuisine courses available to be ordered on the Yuka deck start from 7,000 yen. The fresh hamo (conger eel) which is personally procured by the head chef himself is served parboiled, yakishimo (half grilled sashimi) or as shabu-shabu, depending on the season. Other dishes that include seasonal and local ingredients such as fresh grouper, tilefish, tofu, yuba and nama-fu can also be enjoyed. Delicious and top-grade meat such as charcoal-grilled Omi beef and Bichotan-charcoal grilled dishes are also available.
The drink menu includes a wide selection of Japanese sake and wines.
There is a Yuka seating charge of 500 yen.
Business hours
11:30 to 14:30 (Last order 13:30)
16:30 to 22:00 (Last order 21:00 ※During Yuka season)

Closed
None
※ Day-time Yuka seating only available in May and September.

Price
Lunch: Average price 4,400 yen (Tax and table charge excluded)
Dinner: Average price 7,700 yen (Tax and table charge excluded)

※ Yuka seating charge 550 yen
※ Table charge: Lunch 330 yen / Dinner 550 yen
Smoking
Smoking seats available
Seating
Approximately 30 seats
Address
137-4 Wakamatsu-cho, Pontocho-dori, Nakagyo-ku, Kyoto-shi
Telephone
075-222-8200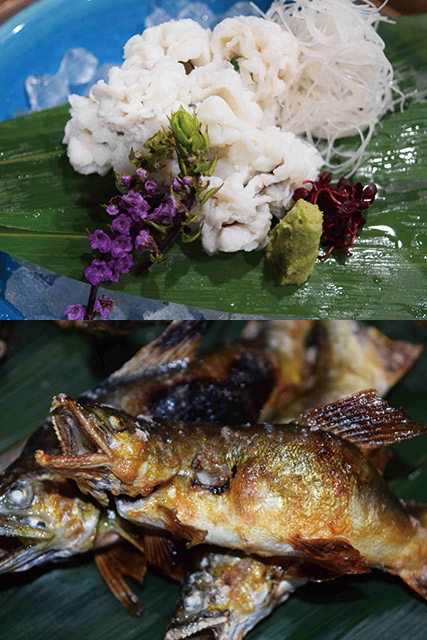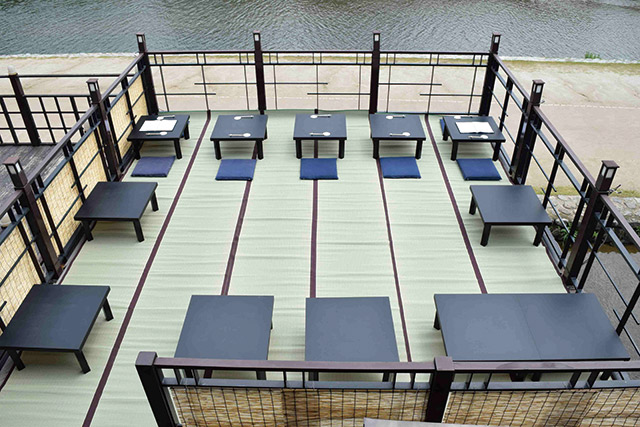 137-4 Wakamatsu-cho, Pontocho-dori, Nakagyo-ku, Kyoto-shi
Search
restaurants Nearby