Kyoto Cuisine Daitoryo
Kaiseki /Kyoto Washoku
Enjoy the numerous delights of a Yuka deck that overlooks Minamiza, starting from the cool breeze and rich Hamo cuisine.
Daitoryo is a Kyoto cuisine restaurant that boasts a rich history of over 70 years, located in one of the many narrow cobblestone alleyways of Ponto-cho beside the Kamo River. Residing in a renovated 140 year-old Japanese house filled with the authentic feel of Kyoto, Daitoryo serves the ever-popular yuba (tofu skin) kaiseki course (6,600 yen) all throughout the year, as well as the seasonal delicacy hamo (conger pike) kaiseki course (11,000 yen) during the summer.
The hamo served in the courses is that from fish strictly selected for its thick meat, rich fat and amazingly soft texture. It is served in a variety of delicious dishes, such as yolk sauce grilled hamo, hamo tempura, simmered hamo with Kyoto vegetables, and vinegared hamo skin. The exceptionally thick hamo sushi is also an extremely popular dish.
A special seasonal Omakase kaiseki course (8,800 yen) is also available to be ordered and the Yuba-zen set meal (4,000 yen) is served during the day.
Business hours
12:00 to 15:00 (Last order 14:30)
17:00 to 22:00 (Last order 21:00)
Closed
Tuesdays 
※ Day-time Yuka seating only available in May and September.
Price
Lunch: From 3,000 yen (10% Table charge excluded)
Dinner: From 6,600 yen (13% Table charge excluded)
Smoking
Prohibited
Seating
16 seats
Address
232-8, Nabeya-cho, Shijo-Agaru, Pontocho-dori, Nakagyo-ku, Kyoto-shi
Telephone
075-221-5663
Website
https://kyoto-daitoryo.com/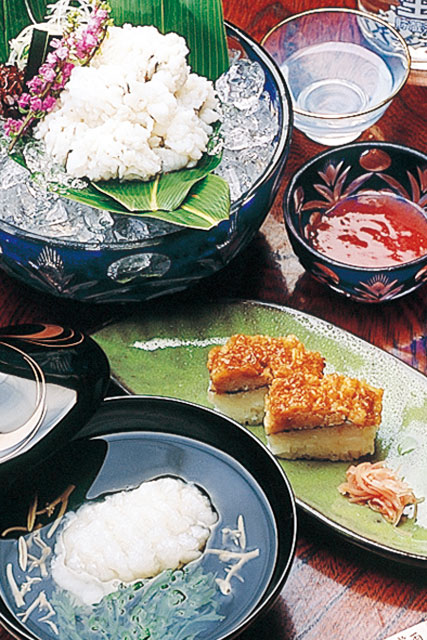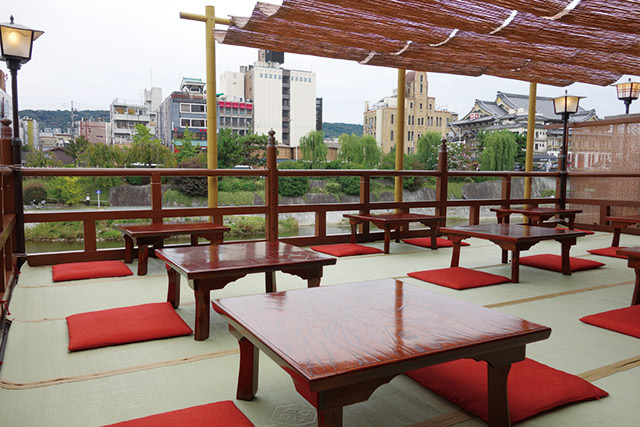 232-8, Nabeya-cho, Shijo-Agaru, Pontocho-dori, Nakagyo-ku, Kyoto-shi
Search
restaurants Nearby