Pontocho Fumiya
Kaiseki /Kyoto Washoku
A true Kyoto experience on the tatami mats of a Hanamachi.
Fumiya is a traditional, yet modern space decorated by the flowers of the season and one established over 70 years ago. Luxurious courses that include the hamo (conger eel) shabu-shabu course and hamo kaiseki course can be ordered on the Yuka deck at very reasonable prices from 6,000 yen.
Kyoto cuisine prepared by experienced chefs is artistically served on western-style plates and is a treat for both senses of sight and taste.
The hamo shabu-shabu is the most popular dish and is served in one simmering nabe pot per person. The tender hamo is first cooked swiftly in the rich soup made from the bones of the fish and then eaten after being dipped in special ponzu sauce.
Guests with children are also very welcome.
Pontocho Fumiya is a Yuka deck that can be casually enjoyed by everyone.
Business hours
11:00 to 15:00 (Last order 14:30)
16:30 to 23:00 (Last order 22:30)
Closed
Irregular
※ Day-time Yuka seating only available in May and September (no closed days during this period.)

Price
Lunch: From 3,080 yen
Dinner: From 6,655 yen
(10% Table charge not included)
Seating
Approximately 45 seats
Address
2nd building to the south, Kaburenjo, Pontocho-dori, Nakagyo-ku, Kyoto-shi
Telephone
075-211-5054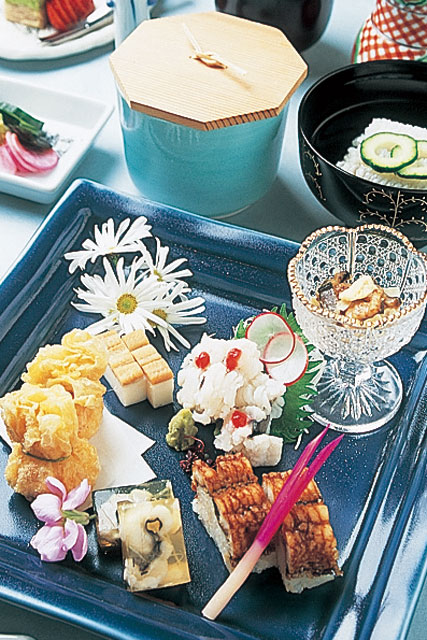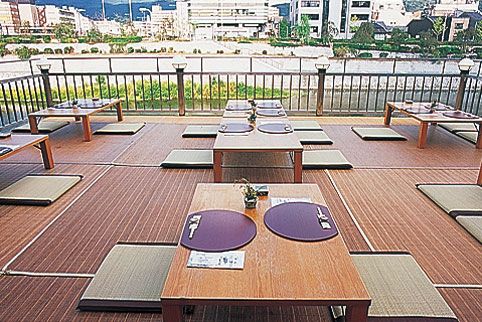 2nd building to the south, Kaburenjo, Pontocho-dori, Nakagyo-ku, Kyoto-shi
Search
restaurants Nearby