Pontocho Misogigawa
French Food
Classic French cuisine loved all across the world.
Pontocho Misogigawa is considered to be one the founders of French Kaiseki cuisine.
Pontocho Misogigawa retains its authentic Japanese-style appearance of a former tea house, yet served in its Kyo-yaki porcelain plates are classic French cuisine dishes which have been served for 81 years since the establishment of the restaurant.
The wines, procured personally from France by the owner himself, adds another layer of luxury to your experience at Pontocho Misogigawa.
Business hours
Lunch: 11:30 to 14:30 (Last order at 13:00)
Dinner: 17:30 to 22:30 (Last order 20:30)
Closed
Wednesday & Sundays
Price
Lunch: Average Price from ¥8,000
Dinner: Average Price from ¥15,000
Seating
Approximately 16 seats
Address
East-side, Sanjo-Sagaru, Ponto-cho, Nakagyo-ku, Kyoto-shi
Telephone
075-221-2270
Website
https://www.misogui.jp/original11.html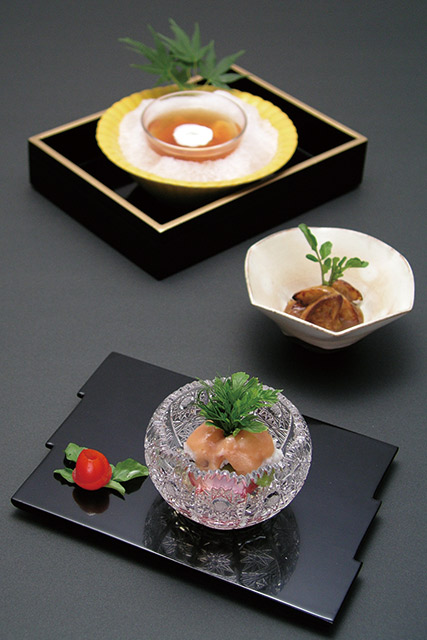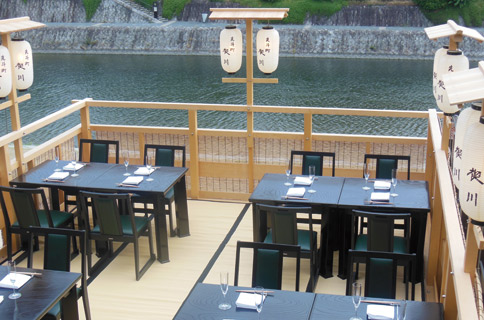 East-side, Sanjo-Sagaru, Ponto-cho, Nakagyo-ku, Kyoto-shi
Search
restaurants Nearby