Kyoto Cuisine Chimoto
Kaiseki /Kyoto Washoku
Spend a time of complete bliss in traditional sukiya-zukuri architecture filled with prestige and history.
Kyoto Cuisine Chimoto was first founded as "Senbon" on the Senbon-dori street of the Nishijin district in the 3rd year of the Kyoho period (1718) and later moved to its current location in the early years of the Meiji era. It was at this time that the establishment was renamed "Chimoto". A distinct air of prestige and history fills its long-standing building which is made in traditional sukiya-zukuri-style architecture.
Yuka seating courses start from 18,360 yen (tax and table charge included) and the dishes included in the courses change every month. Each table on the Yuka deck is partitioned for ample privacy and is positioned perfectly to face the serene view of the Kamo River. This unique experience of enjoying traditional Kyoto cuisine filled with fresh seasonal ingredients while listening to the relaxing sounds of the river is one that will undoubtedly become a cherished memory.
Business hours
17:00 to 22:00 (Last Order 20:00)
Closed
Irregular
※ Yuka seating is available from June 1st.
Price
Dinner: Average Price 25,000 yen (table charge included)
Seating
Approximately 40 seats
Address
140-5 Saito-cho, Shijo-Sagaru, Nishiishigaki-dori, Saito-cho, Shimogyo-ku, Kyoto-shi, Kyoto
Telephone
075-351-1846
Website
http://www.chimoto.jp/en/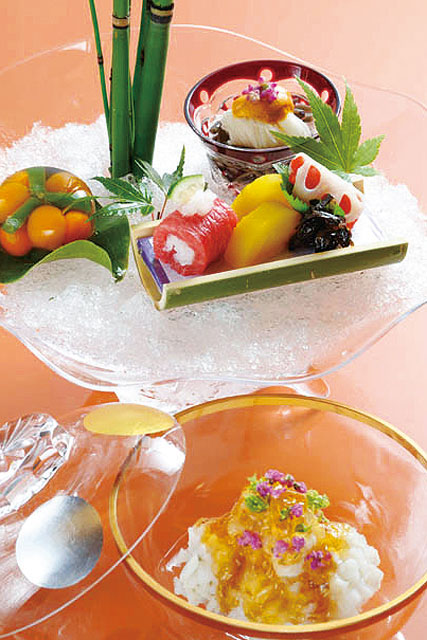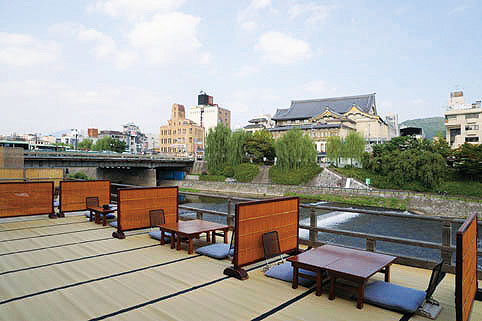 140-5 Saito-cho, Shijo-Sagaru, Nishiishigaki-dori, Saito-cho, Shimogyo-ku, Kyoto-shi, Kyoto
Search
restaurants Nearby