Bar ATLANTIS
Bar / Dining Bar
A Yuka terrace with beautiful counter seating.
Become intoxicated by the sounds of the breeze under the night sky.
The only restaurant that has counter riverside seating outside along Kamo River. Enjoy a meal or drink outside during the summer while gazing on the evening glow of the sunset on Kamo River. After your meal, guests can also slowly enjoy a few glasses of wine under the star-filled sky. An array of single-malt liquor is served, with an over 400 varieties of alcohol available. One of the recommended drinks is the mojito with fresh mint. Also, enjoy one of the original cocktails such as the "Pontocho Cooler" which contains triple sec liqueur Cointreau, lime and green tea liqueur, a popular drink in Kyoto. The seasonal fruit cocktails are especially popular with customers.
Business hours
Cafe & Bar
16:00 to 18:00 (Yuka Seating only)
※Last Order for food 17:30

Bar
18:00 to 25:00 (Last order 24:30)
※ Last order 24:30
※ Yuka seating until 23:00
※ Yuka seating is not available on rainy days
Closed
None
Price
Cafe & Bar average price: 2,000 yen
※ No seating charge required

Bar average price: 3,000 yen
※ Seating charge 1,000 yen
Seating
Approximately 30 seats
Address
161 Matsumoto-cho, Shijo-Agaru, Pontocho-dori, Nakagyo-ku, Kyoto-shi
Telephone
075-241-1621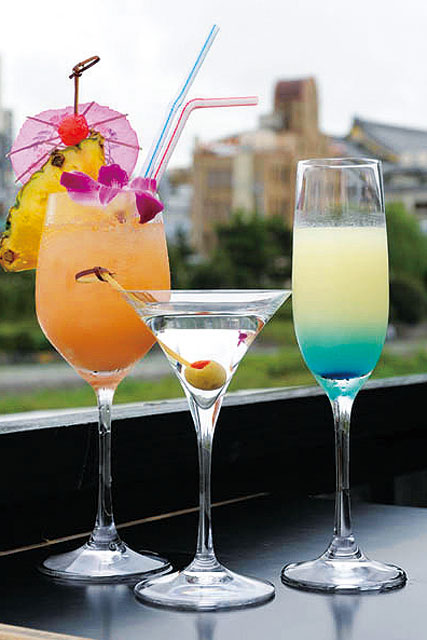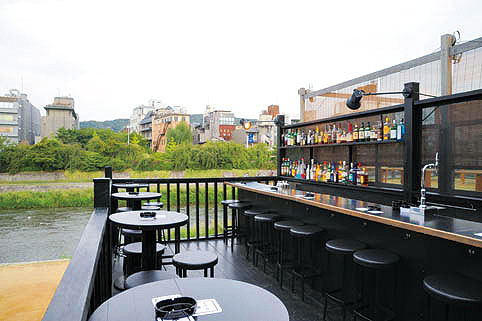 161 Matsumoto-cho, Shijo-Agaru, Pontocho-dori, Nakagyo-ku, Kyoto-shi
Search
restaurants Nearby