Suigetsu Pontocho
Kaiseki /Kyoto Washoku
Creative Kyoto cuisine served in a chic modern Japanese-style townhouse.
Suigetsu Pontochou is an attractive and fashionable space designed by renovating a 80 year-old Kyoto townhouse into a more modern and chic Japanese style. With quiet residences on both sides, it is a restaurant and Yuka deck filled with a serene and calm atmosphere.
The Yuka courses start from 6,300 yen (Table charge excl. Tax and Yuka seating charge incl.). A la carte dishes can also be ordered on the Yuka deck on weekdays. The dried ayu sweetfish, which can be eaten bone and all, is a specialty and one of the most popular items. The menu also offers seasonal cuisine such as the parboiled hamo, a staple dish in Kyoto's summer, tofu, yuba and other local ingredients which Kyoto is famous for. Over a 100 alcoholic beverages, including various cocktails, can likewise be enjoyed.
Business hours
17:00 to 23:00 (Last order 22:00)
Closed
Irregular
(No closed days during May 1st and Sep 30th)
Price
Dinner: Average price 7,500 yen (10% Table charge excl.)
※ Yuka seating charge: 700 yen
Seating
Approximately 30 seats
Address
229 Nabeya-ch, Shigo-Agaru, Pontocho-dori, Nakagyo-ku, Kyoto-shi
Telephone
075-211-4800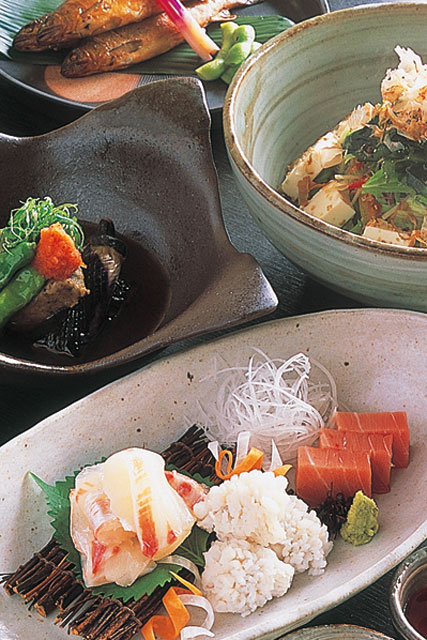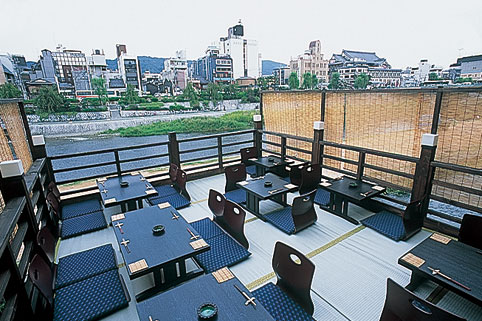 229 Nabeya-ch, Shigo-Agaru, Pontocho-dori, Nakagyo-ku, Kyoto-shi
Search
restaurants Nearby