Senkaku
Kaiseki /Kyoto Washoku
Casually enjoy authentic Kyoto cuisine.
Senkaku is a restaurant with a simple, yet modern and bright interior and its spacious Yuka deck is enjoyed by people from all across the globe. Senkaku serves a relaxing casual style of authentic Kyoto cuisine of hamo and Kyoto's summer vegetables which people can enjoy while being themselves.
The Omakase (chef's choice) course is available for 7,161 yen and 9,471 yen (tax included).
Enjoy fresh seasonal ingredients handpicked by the chef each morning. The Yuka at Senkaku is the perfect place for all types of guests and occasions; from young couples on a date, to a lunch between ladies and even family outings.
Business hours
12:00 to 14:30 (Last Order 13:00)
17:00 to 22:00 (last Order 19:30)

※Lunch time Yuka available only from May to September
Closed
Irregular
Price
Lunch: From 6,006 yen (Table charge included)
Dinner: From 7,161 yen (Table charge included)
Seating
Approximately 40 seats
Address
177, Minoya-cho, Matsubara-Agaru, Kiyamachi-dori, Shimogyo-ku, Kyoto-shi, Kyoto
Telephone
075-341-7511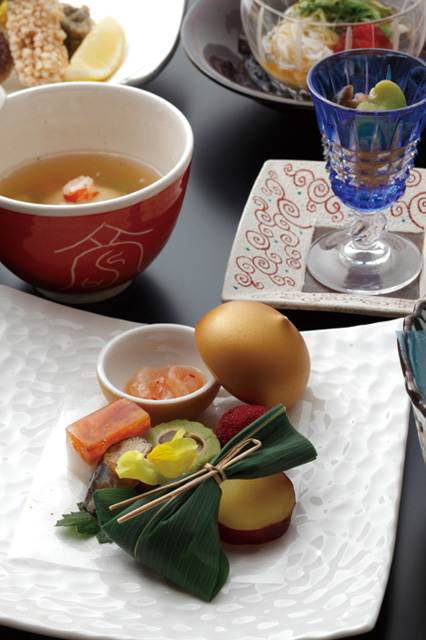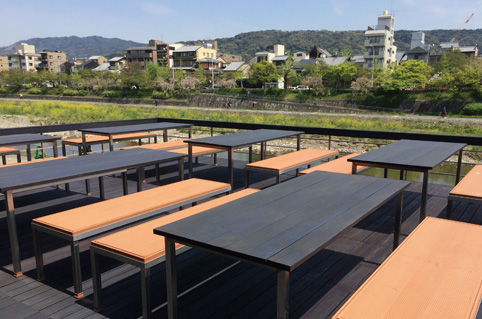 177, Minoya-cho, Matsubara-Agaru, Kiyamachi-dori, Shimogyo-ku, Kyoto-shi, Kyoto
Search
restaurants Nearby