Menbou Kiyamachi Honten
Kaiseki /Kyoto Washoku
A restaurant with Yuka seating that combines the delightful textures of Sanuki and the refined tastes of Kyoto.
Menbou Kiyamachi Honten is a building at the end of a winding stone-paved alleyway filled with the ambiance of a traditional Kyoto townhouse.
The chef's top recommendation is the Kyoto Kaiseki course (from 6,480 yen excl. table charge) that consist of 9 dishes which include parboiled hamo (conger eel), grilled and salted ayu sweetfish, and other dishes. Delightfully firm and toothsome authentic sanuki udon with soy sauce is served at the end of the course.
Sawachi cuisine from the Tosa province, in which various dishes such as parboiled hamo, sashimi, sushi and grilled fish are served together on large traditional plates, is another popular selection (from 5,500 yen excl. table charge). Needless to say, Sanuki udon is served as the last dish.
Enjoy the delightful combination of Kyoto cuisine and Sanuki udon.
Business hours
11:30 to 14:30 (Last Order 14:00)
17:00 to 22:30 (Last Order 22:00)

※ Yuka Seating:
11:30 to 14:30 (Last Order 13:30)
17:00 to 22:00 (Last Order 21:30)
Closed
Dec 30th to Jan 2nd
※ Yuka seating only available in May and September
Price
Lunch: From 3,300 yen (10% Table charge excl.)
Dinner: From 6,480 yen (10% Table charge excl.)
Seating
Approximately 60 seats
Address
East side, Oike-Agaru, Kiyamachi-dori, Nakagyo-ku, Kyoto-shi
Telephone
075-231-2366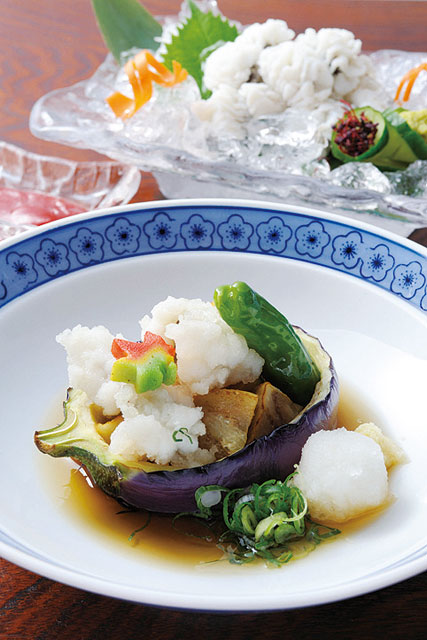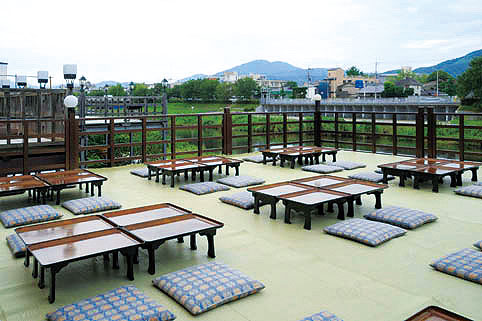 East side, Oike-Agaru, Kiyamachi-dori, Nakagyo-ku, Kyoto-shi
Search
restaurants Nearby