Kyoto Cuisine Kitayama
Tofu Skin / Miso / Tofu Dishes
Kamogawa Yuka courses full of the blessings of nature.
Kyoto Cuisine Kitayama's most popular course is the seasonal Kyoto cuisine Hana Course (5,400 yen) which is a delightful set course filled with blessings of Kyoto's nature.
The first zen (tray of various small dishes) of the Hana Course contains seasonal dishes of jellied broth, an assortment of boiled vegetables, rolled omelet and chopped vegetables. Served on the second zen are bowls of seasonal grilled fish (or duck), Kyoto vegetables simmered with fish, Kyoto yuba (tofu skin), and wheat-gluten carpaccio. Parboiled conger eel (or fresh sashimi) is served on the third tray. The course's main dish, the Kyoto Tofu hotpot, contains a rich soup made with a secret family recipe. The final dish is that of udon noodles meant to be enjoyed with a small amount of specially-made ponzu sauce.
Other available courses are the Tori Course (6,480 yen) which includes either an assortment of deep-fried tofu or tempura, the Kaze Course (7,560 yen) which includes hamo shabu-shabu, or the Tsuki Course (8,640) which includes grilled and salted hamo.
Lunch courses with Yuka seating range from 2,500 to 3,500 yen.
Business hours
12:00 to 15:00 (Last Order 14:30)
17:00 to 23:00 (Last Order 21:00)
Closed
Irregular
Price
Lunch: From 2,500 yen (Average price 3,000 yen)
Dinner: From 5,400 yen (Average price 6,000 yen)

※ Reservations with courses ordered do not require additional charges. However reservations with only à la carte dishes ordered will required both seating and table charges.
Seating
Approximately 40 seats
※60 seats of zashiki-style seating also available on the 2nd floor.
Address
140-6 Saito-cho, Shijo-Sagaru, Nishiishigaki-dori, Shimogyo-ku, Kyoto-shi, Kyoto
Telephone
075-365-0999
Website
https://www.kyoryori-kitayama.com/en/menu.html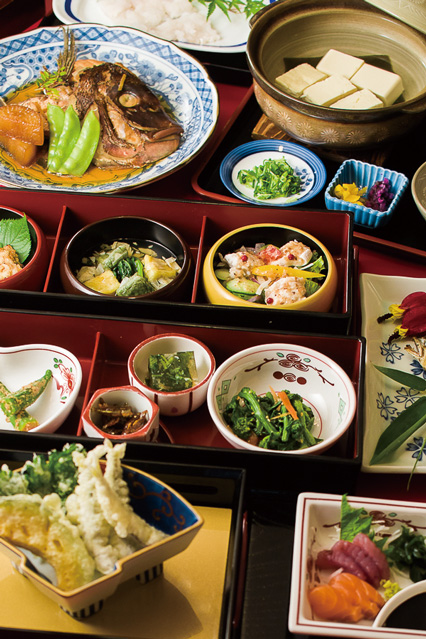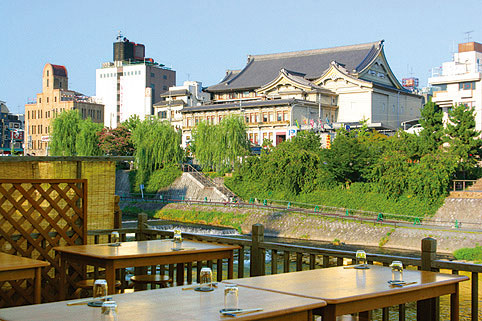 140-6 Saito-cho, Shijo-Sagaru, Nishiishigaki-dori, Shimogyo-ku, Kyoto-shi, Kyoto
Search
restaurants Nearby