Mochi Kitamura
Rice Cake Cuisine
Mochi cuisine of exquisite flavors served with the warmest hospitality.
Mochi Kitamura was established by its founder as a mochi cuisine and Kyoto-style home cooking restaurant in a building that served as a tea house for over 100 years. The experience of eating refined seasonal dishes in an atmosphere filled with elegance and history is not one to miss.
Omakase (chef's choice) courses that start from 10,800 yen can be enjoyed on the Yuka deck. The "Omochabako (toy box)" contains 7 to 8 small bowls of seasonal cooking and one cannot help but smile in delight when opening its lid. The cold ozoni with rich ankake sauce is a highly-popular choice in the summer season. The cod roe mochi, Mochi Kitamura's speciality, perfectly combines the rich taste of the roe together with the smooth texture of the mochi. And needless to say, every dish is served with the warmest hospitality.
Business hours
17:00 to 23:00 (Last Order 22:00)
Closed
Sundays (Irregular when the following Monday falls on a holiday)
※ Lunch only available for reservations with more than 6 guests
Price
Lunch: 7,000 yen (tax included)
Dinner: 10,800 yen and 13,000 yen
(Please inquire regarding reservations for 10 guests or more.)
Seating
Approximately 48 seats
Address
154 Tenno-cho, Bukkoji-Agaru, Kiyamachi-dori, Shimogyo-ku, Kyoto-shi, Kyoto
Telephone
075-351-7871
Website
https://kyoto-kitamura.com/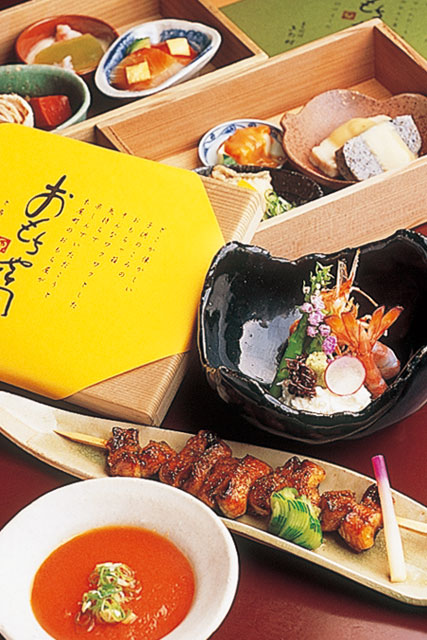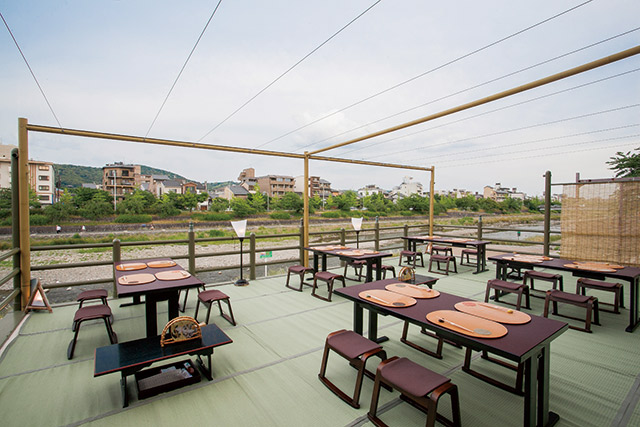 154 Tenno-cho, Bukkoji-Agaru, Kiyamachi-dori, Shimogyo-ku, Kyoto-shi, Kyoto
Search
restaurants Nearby