Ganko Takasegawa Nijoen
Izakaya / Creative / Homemade
Indulge in the beauty of the Ueharu Garden and feel the mystical scenery of our Yuka.
Ganko Takasegawa Nijoen originated from the garden of Ryoi Misunokura, a rich businessman in Kyoto. In the Meiji period, the garden became the property of Aritomo Yamagata, a famous soldier and politician. Later on, a famous landscape architecture, Jihei Ogawa XII brought in water from the Misogi river and made this garden into what remains today.
Ganko Takasegawa Nijoen's Yuka deck is hidden beyond the trees, located at the most northern part of the property. From there guests can enjoy the great view of the Nijo bridge which lies on the left-hand side while enjoying dishes of conger eel, ayu sweetfish and Kyoto vegetables.
The Yuka deck is opened during noon time during May and September.
Business hours
11:00 - 15:00 (Last order 14:30)
17:00 - 21:00 (Last order 20:30)
Closed
N/A
* Day-time Yuka is only available during May and September.
Price
Lunch average: 3,500 yen (10% Service fee not included)
Dinner average: 6,000 yen (10% Service fee not included)

Seating
Approximately 60 seats
Address
484-6 Higashiikesu-cho, Nijo-Kudaru, Kiyamachi-dori, Nakagyo-ku, Kyoto-shi
Telephone
075-223-3456
Website
https://www.gankofood.co.jp/en/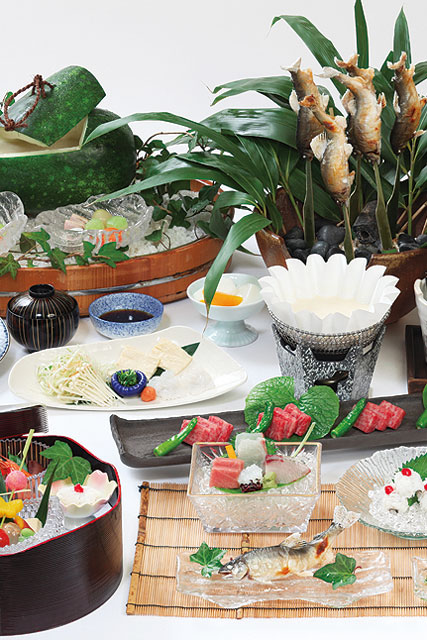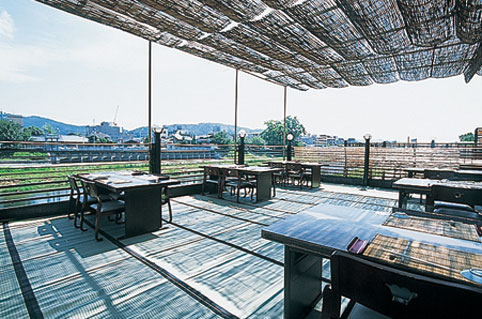 484-6 Higashiikesu-cho, Nijo-Kudaru, Kiyamachi-dori, Nakagyo-ku, Kyoto-shi
Search
restaurants Nearby